What are the advantages of the plate cardboard filter?
- 2020-04-18-
Plate cardboard filter is a device that uses porous filter to achieve solid-liquid separation. Plate cardboard filter is used in chemical, petroleum, pharmaceutical, light industry, food, mineral processing, coal and water treatment departments. The filter is a new type of Filtration system, novel structure, small size, simple and flexible operation, high efficiency, airtight work, plate cardboard filter is a multi-purpose filtration equipment with strong applicability. Filtration technology has been applied to production in ancient China, and plant fibers have been used in 200 BC Paper made. In 105 AD, Cai Lun improved the papermaking method. During the papermaking process, he swayed the plant fiber pulp on the dense thin bamboo curtain. The water was filtered through the gap of the bamboo curtain, and a thin layer of wet pulp was left on the bamboo curtain surface. , it becomes paper after drying.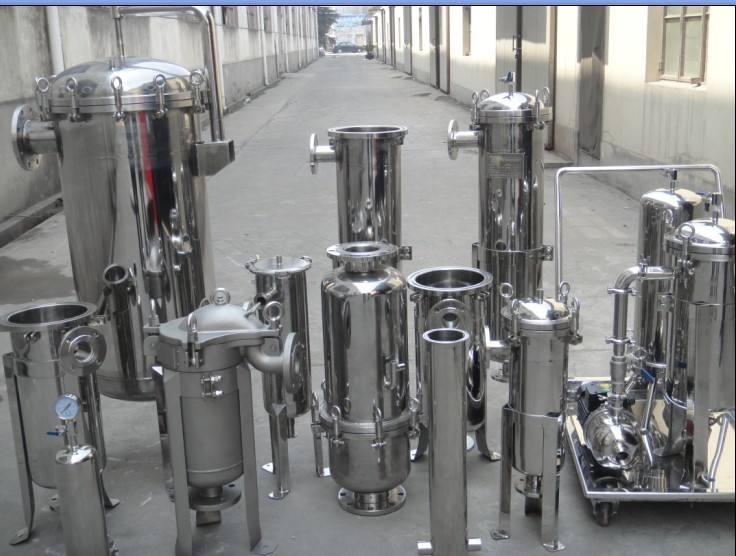 Plate cardboard filterWorking principle: The filter pump pumps the filtrate into the tank through the liquid inlet pipe, and fills it up. Under the action of pressure, the solid impurities in the filtrate are intercepted by the filter screen on the filtrate, and the plate cardboard filter forms a filter cake on the filter screen. The filtrate penetrates the filter screen and enters the liquid outlet pipe through the filter nozzle and flows out of the tank to obtain a clear filtrate. This increases the filtration resistance and increases the pressure in the tank. When the pressure rises to a certain value, slag needs to be discharged, and the input into the tank is stopped. To filter the liquid and blow the compressed air into the tank through the overflow pipe, put the hydraulic pressure in the tank into another filter or other container, and dry the filter cake. Turn off the compressed air, open the butterfly valve, start the vibrator, make The filter blade vibrates, and the filter cake on the filter screen is shaken off and discharged through the slag discharge port under the tank.
The main features of the plate cardboard filter are:
1, No need for filter cloth and filter paper, which greatly reduces the cost of filtration.
2, Fully enclosed operation, environmental protection, no material loss.
3. Vibration to remove slag greatly reduces labor intensity and realizes continuous operation.
4, Pneumatic valve discharge slag, greatly reduce the labor intensity of workers.
5. The slag or activated carbon (white clay) in the liquid is filtered or dehydrated. The plate-type cardboard filter can completely replace the plate-and-frame filter and is the preferred equipment in the filtering industry.